Around campus
Light in a time of darkness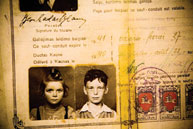 Claudio Calligaris
In 1940, Chiune Sugihara was the Consul General for Japan in Lithuania. When hundreds of Jewish refugees appeared at his door begging for his help to escape the Nazi onslaught. Sugihara defied the direct orders of the Japanese government and began issuing life-saving transit visas. In less than one month, Sugihara issued 2,000 such visas with which some 6,000 lives were saved. Today, the descendants of those survivors number over 100,000.
Sugihara's is but one of the incredible stories visitors will find at the "Visas for Life: The Righteous and Honorable Diplomats" exhibit at the McLennan Library until the end of November. Photographs, government documents, personal effects and eyewitness accounts tell the stories of those diplomats during WWII who, unlike so many others at the time, could not sit idly by as whole families were butchered. Sometimes, as in the case of Raoul Wallenberg (who saved tens of thousands of Hungarian Jews) these heroic individuals paid for their deeds with their lives.
According to one hoary old adage, the job of a diplomat is to do the nastiest things in the nicest possible way. This exhibit, however, brings to mind the Jewish proverb that says he who saves one life, saves the world entire.
Until November 29 at the McLennan Library.
Going once… going twice... sold!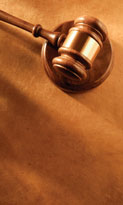 iStock photo
With the holiday season fast approaching, people are buckling their helmets and slipping on their elbow pads as they gird themselves for the annual roller derby of the gift buying season. But what could be more civilized than sitting back, sipping a nice glass of wine and bidding for presents at McGill's 5th annual Silent Auction for Centraide?
As usual, the treasure chest of gifts is crammed with a host of great items, big and small. Theatre tickets, jewelry, new clothing, signed books and a cornucopia of certificates for hotels, restaurants, catering, florists, golf and spas are just some of the items that will be on the block. No doubt, one of the most sought after items will be the Caribbean cruise. The best part is, with all the money raised going to Centraide, buyers can get a head start on their holiday shopping while doing their part to help others in need.
December 1 from 5 pm to 7 pm (bidding ends at 6:50 pm), 6th floor Bronfman Building (1001 Sherbrooke Street West). $3 entry (includes glass of beer, wine or soft drink). For information, contact Kate Maguire at 398-2133 or at kate.maguire@mcgill.ca.
The roof is on fire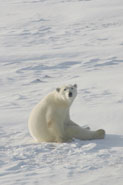 iStock photo
Remember when sunblock was only for red-headed babies with alabaster skin? Face it, if it weren't for our increasing addiction to sunblocks with sun protection factors (SPF) creeping toward the triple digit mark and our annual summer stampede to buy air conditioners, most Montrealers wouldn't feel the direct repercussions of global warming. The same can't be said in the north, where, as temperatures climb, thousands of square kilometres of ice cap are on the verge of disappearing forever.
A screening of the NFB documentary Arctic Mission: Climate on the Edge will give viewers an in-depth look at this increasingly dire situation through interviews with leading experts in climatology, oceanography, glaciology and computer modeling. The film will be presented as part of the Lorne Trottier Public Science Symposium, "Climate, Change and Energy" and coincides with the UN Climate Change Conference in Montreal from Nov. 28 to Dec. 9.
Arctic Mission: Climate on the Edge, November 28 at 6 pm, Moyse Hall, Arts Building, 853 Sherbrooke Street West. Free, but seating limited. Contact Sophia Johnson at 398-7684 or sophia.johnson@mcgill.ca to reserve. For more information about the Trottier Symposium, taking place on November 24, go to www.mcgill.ca/gec3/symposium. For more free movie screenings at the NFB during the conference, see www.nfb.ca.
Black eyes and pink blood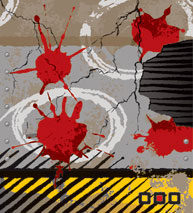 iStock photo
With the victory in the battle for same-sex marriage, it would be easy for Canadian gays and lesbians to feel that the war for equality has been won. Unfortunately, the mounting casualties among gays who are victims of queer bashing proves that the war still rages on.
Author Douglas Victor Janoff will be on campus to discuss his book Pink Blood: Homophobic Violence in Canada, in which he analyzes Canadian murder and manslaughter cases, media reports, government reports, police reports, affidavits and interviews with more than one hundred people from across the country. In the end, his exhaustive research has led the McGill grad to the disturbing conclusion that, despite the great strides made toward achieving legal equality over the past 25 years, little has changed in terms of the frequency of homophobic violence or the attitudes among the police and the public to these crimes.
Friday, November 25 at 12:30 pm in the Council Room (2nd floor) of the University Centre, 3480 McTavish Street. For more information contact Gregg Blachford at 398-2940 or gregg.blachford@mcgill.ca.
Town Hall take two!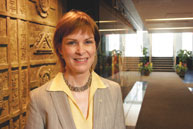 Owen Egan
The McGill Town Hall Meeting with Principal Heather Munroe-Blum that was cancelled last week has been rescheduled. The meeting will take place on Tuesday, November 29, in the McGill Faculty Club ballroom, 3450 McTavish Street, from 11:30 am to 12:30 pm. All students, faculty and staff are invited to this open forum to discuss issues of relevance to the McGill community. For information contact Tara Shaughnessy at tara.shaughnessy@mcgill.ca or 398-6753.
Strutting their stuff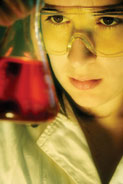 iStock photo
The Faculty of Medicine is hosting its Student Research Day on Wednesday December 7, starting at 11:30 am in the Jonathan Meakins Amphitheatre, 5th floor, McIntyre Medical Sciences Building. Students who participated in this summer's Research Bursary Program will be presenting their work in the format of a scientific meeting.
Presentations will happen from 11:30 to 12:45, posters from 1 to 2 pm, followed by more presentations from 2:45 to 3:45, but stick around for the announcements of prize winners at 4 pm! All faculty members, interested hospitals, staff and students are encouraged to come and be inspired by the breadth of research done by McGill's remarkable students.