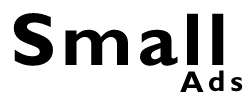 Upper Duplex Available: End of August 1996 for up to one year. Westmount, walking distance (30 mins) to McGill and downtown; five minutes to shops. Completely separate, fully furnished, equipped. Spacious--2 bedrooms, 2 baths, study, large kitchen, dining and living rooms. Phone: (514) 398-6033; fax: 398-1498, e-mail: md65@musica.mcgill.ca (indicate for Professor D. Bates).



Become a Subscriber: Retiring? Going on sabbatical? Stay in touch with all that's happening at McGill by subscribing to the Reporter for only $20/year. Call (514) 398-6753 and we will arrange to have your name added to our mailing list.



Free Fitness Testing!: We are looking for volunteers: MEN 50-59 YRS, ALL HEIGHTS; MEN 60-69 YRS, 5'6" AND UNDER; and WOMEN 60-69 YRS, 5'2" AND UNDER; to participate in a research project which involves determining the fitness levels of healthy adults. If you are interested, please contact Dr. Larry Lands, Respirologist, Department of Respiratory Medicine, Montreal Children's Hospital, 934-4442.